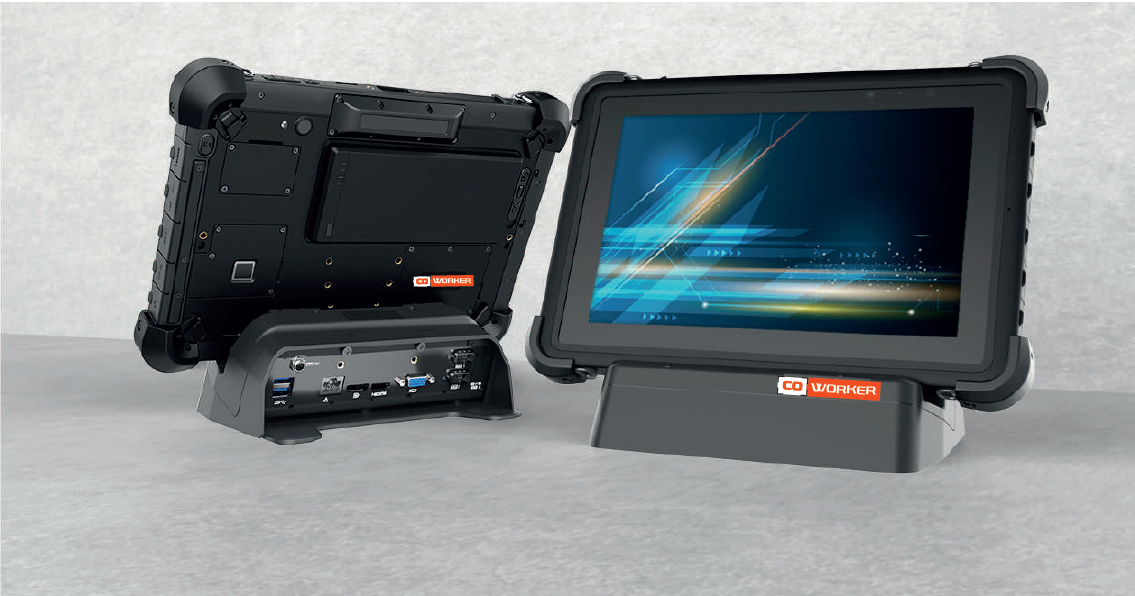 Designed for use in the field, in a vehicle or in the office. More scalable than the CW10 model (processor, memory type, battery, interchangeable hard drive, 3D camera compatibility)
To ensure the quality, good protection index and hardness of the material, Coworker tablets are subjected to a series of the most demanding tests in the laboratories of our partner Micro Star International.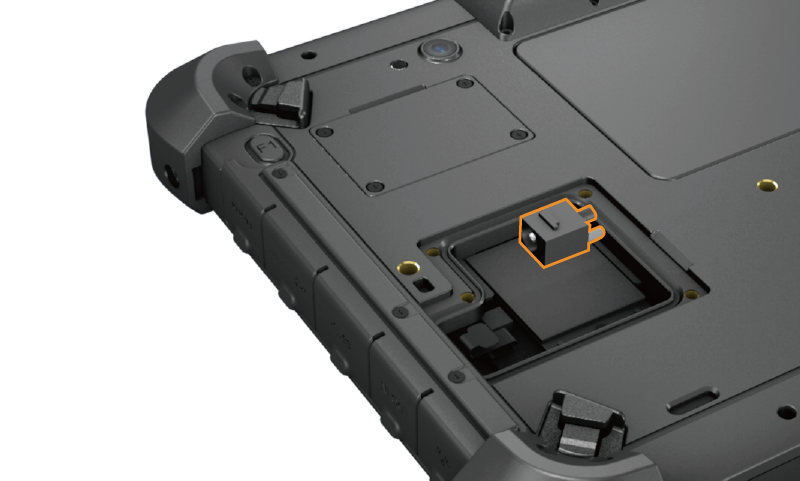 AC ADAPTER
Charging the battery is often done on a car seat, a forklift truck, on an airplane, etc. an important, essential and weakening step. A fall or tearing of the cable can easily cause irreparable and costly damage. Coworker incorporates a quick replacement device that does not require the replacement of attached electronic boards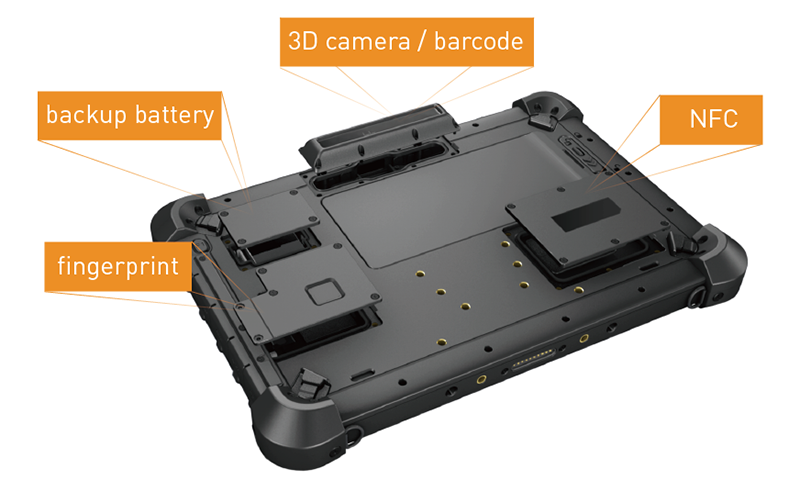 BACK MODULES
Access hatches not only allow easy access to the modules in place, but also increased scalability. Our Technical Center can, in a very short time, integrate over time, and according to the evolution of your needs, a fingerprint reader, a barcode reader, a serial port, a 3D camera etc …
BUMPING
The equipment we offer offers great resistance to shocks and falls, the modularity of Coworker products allows, depending on the increase in resistance sought, to add or remove additional protection systems without impacting the concept of waterproofing. equipment.
GPS
Having a GPS is good, so that it can communicate with your applications is better. The GPS integrated in Coworker tablets Meets the most widespread application communication standard on the market: NMEA 2000.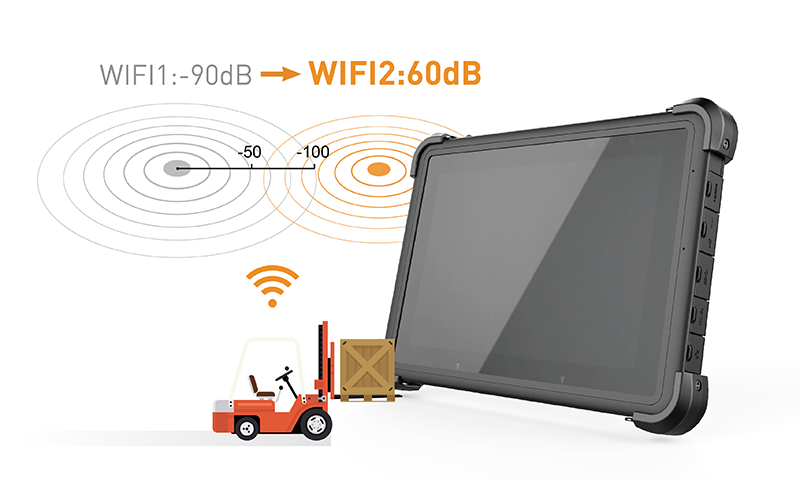 WIFI
Coworker equipment moves, but remains connected. A wifi hotspot translation management system makes it possible to manage the decision to change hotspots with great precision. Particularly suitable for warehouses and production sites deployed on large surfaces (Aeronautics, nuclear etc.)
Accessoires