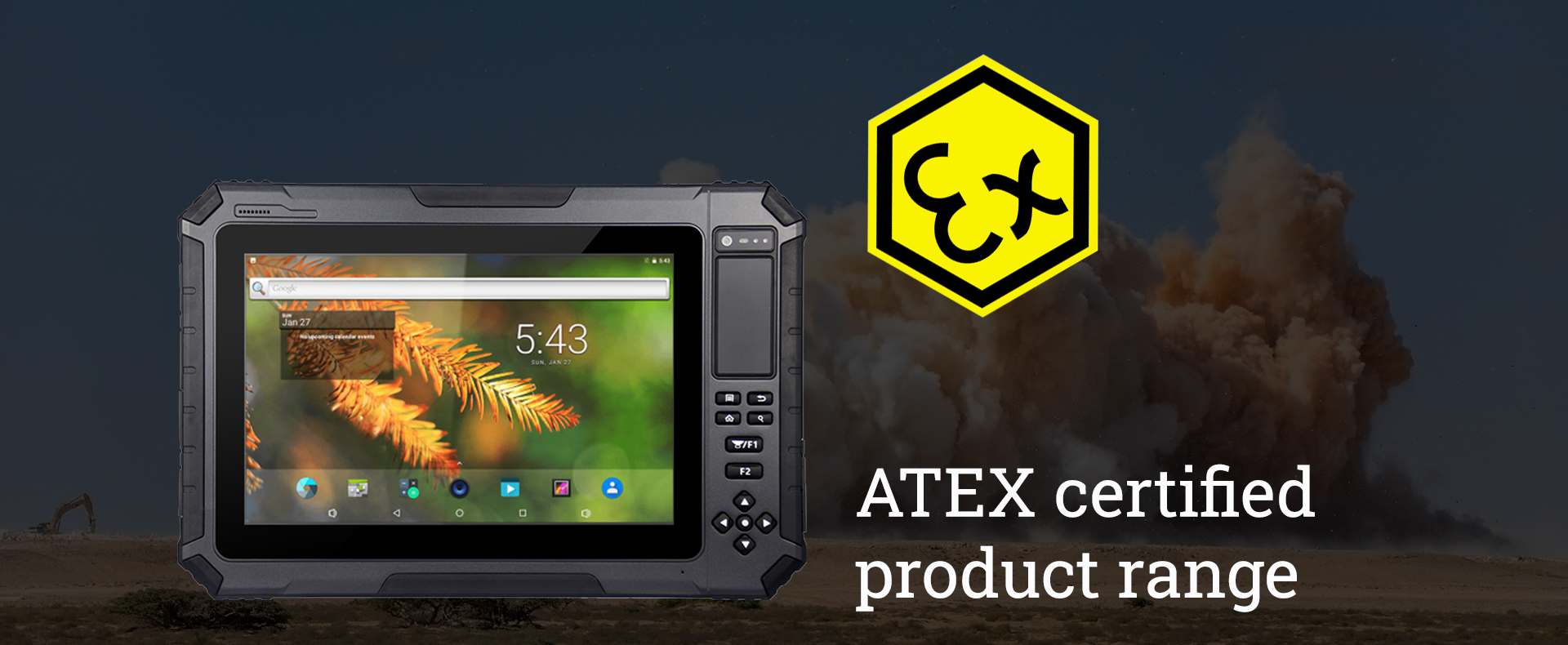 ATEX RANGE
Ensure workers' safety, their equipment's and enforce the appropriate measures by using our ATEX 1 and 2 certified Coworker rugged tablets.  
The ATEX environment represents one of the most dangerous and challenging working environments. Regarding the hazardous conditions for both staff and equipment, a careful monitoring is essential to maintain safe operations. Safe technologies help to improving tasks' productivity, safety and efficiency. For example, Coworker offers rugged tablets to remote data collection, process visualization and monitoring.   
For more than 20 years, we have the backing of our experience in mobility industry to bring you the right equipment for this ever-changing environment.   
The CW-7EX and CW-10EX tablets are ATEX certified, fully rugged and compliant with Zone 1 and 2 hazardous environments to deliver high performance. With advanced technical features and a modern design, the technology of these devices is perfect for ATEX environments.  
With its 1000 nits screen, its basic 4G but also its ultra aggressive price, the CW-7EX is a revolution.  

The gas, oil and chemical sectors will be very interested in this model. It will simplify the staff's work on a daily basis, while respecting the safety regulations imposed.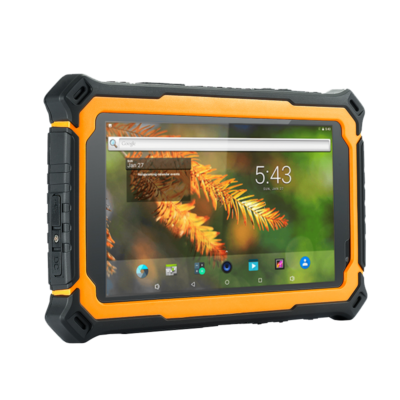 The CW-10EX tablet
The Atex Coworker range includes a second tablet: the CW-10EX. .
The CW-10EX has an IP65 rating in addition to its ATEX certification. Like the CW-7EX, the 10-inches tablet retains its 1.2-meter drop resistance, which is a major advantage.   
In addition, its accessories will make it an effective ally for any task or delicate maneuvers, with a better grip thanks to its hand strap or shoulder strap. It also has a docking station for stationary use on a desk.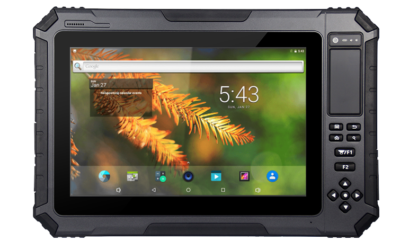 The ATEX Range in a variety of situations
Certified for hazardous areas, the fully rugged CW-7EX and CW-10EX tablets offer ATEX certification to use in a potentially explosive environment. This greatly reduces the risks encountered in these locations.  
The use cases are multiple. The ATEX tablet can be used in oil stations, laboratories containing hazardous substances, gas plants, nuclear power plants or other potentially flammable locations. This device is ideal for mobile workers in these areas.  
For more information on the ATEX standard, click below.