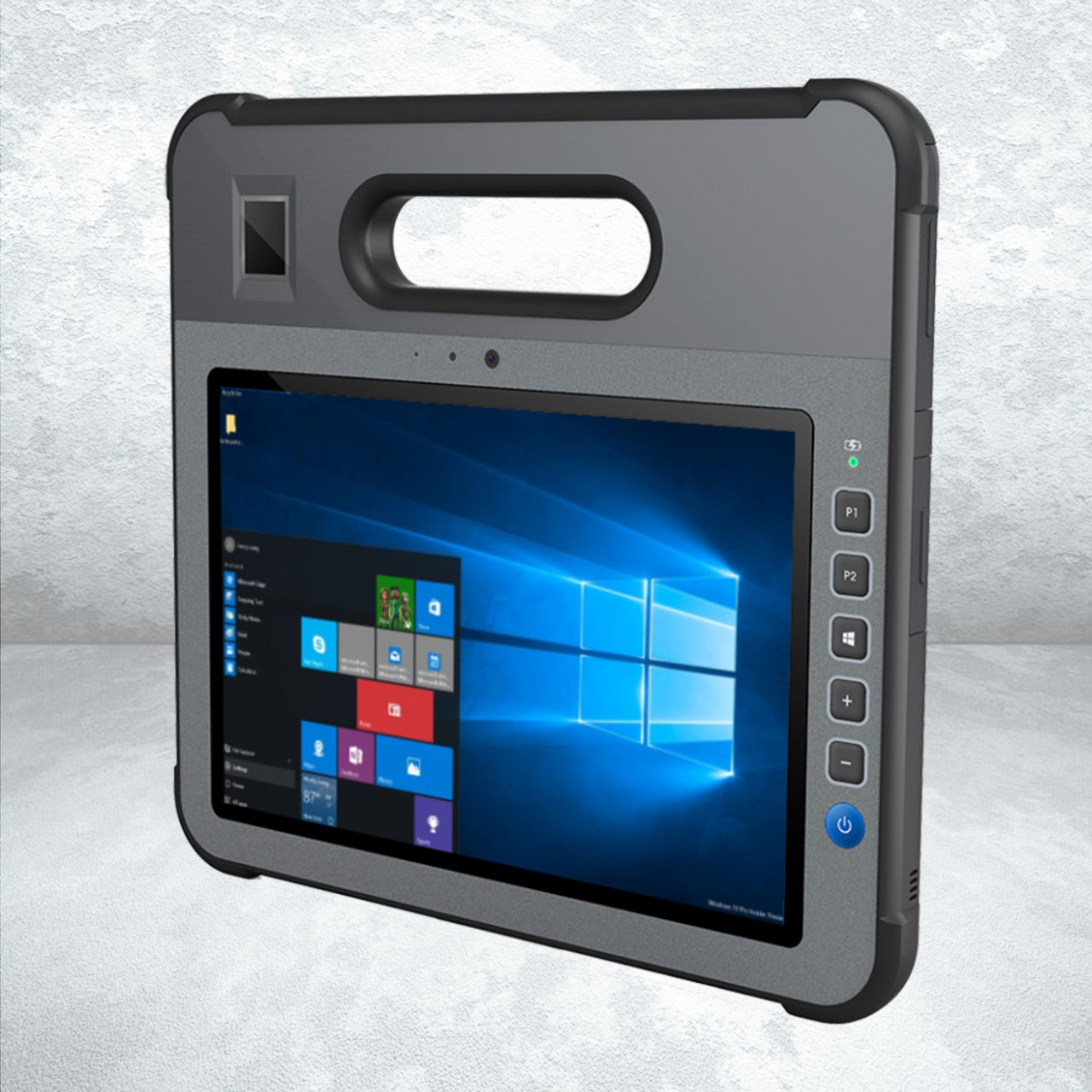 Take control of any situation with the expertly designed CW-F10. This go-anywhere tablet features our best combination of Field-and-Office design specs and options, including an incredibly fast Apollo or Kaby Lake Intel processor, drop in docking, long-life, swappable batteries, and an array of great tools and security features – all in a MIL-STD-810G Rugged and Waterproof tablet.
To ensure quality, proper IP rating and device ruggedness, Coworker tablets are subject to a thorough testing in our manufacturer's laboratory, MicroStar International (MSI).
Please contact our technical support, if you need the drivers for the tablets : support@yatoo.info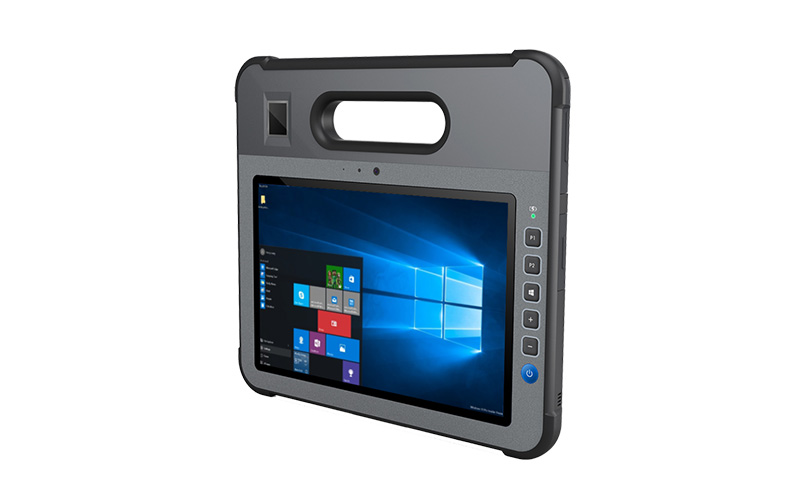 POWERFUL COMPUTING
The tablet features the newest Intel 7th generation Kaby Lake Core i5 or i7 processors or the low power Apollo Lake N4200, plus 8GB or 16GB RAM, and up to 512GB of internal SSD storage. It is extremely powerful and energy efficient.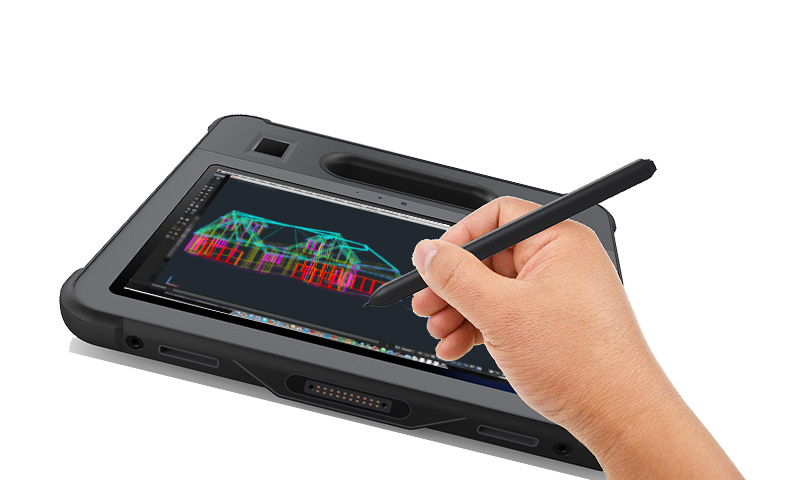 BRIGHT AND CLEAR DISPLAY
The tablet features a bright, high definition LCD display. 7H+ chemically hardened glass resists scratches from any debris. The tablet also offers an optional sunlight readable LCD (800NIT) for outdoor/full sunlight usage. The multi-touch screen supports up to 10 contact points, or an included digitizer pen for accurate note taking and mark-up.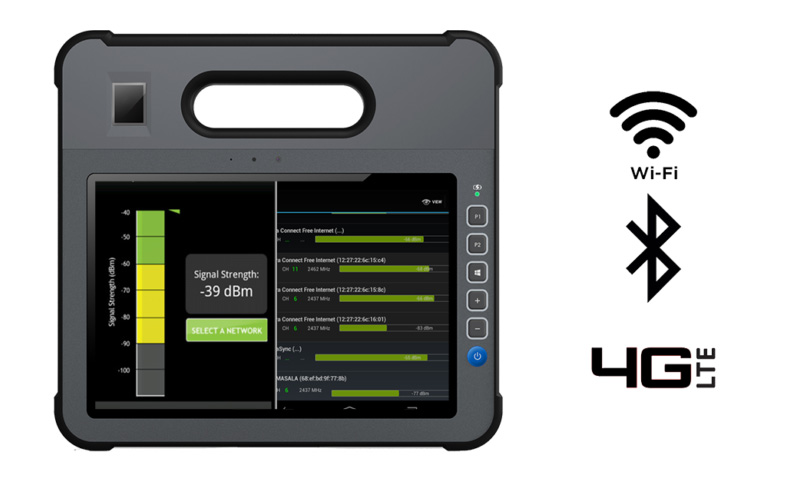 UNLIMITED WIRELESS CONNECTIVITY
Take the entire office with you, no matter where you go in the field, with complete wireless connectivity, including WiFi, Bluetooth, and blazing-fast 4G LTE Connectivity, adaptable for your choice of carriers – one or more. Never be out of touch, or unable to access the information you need.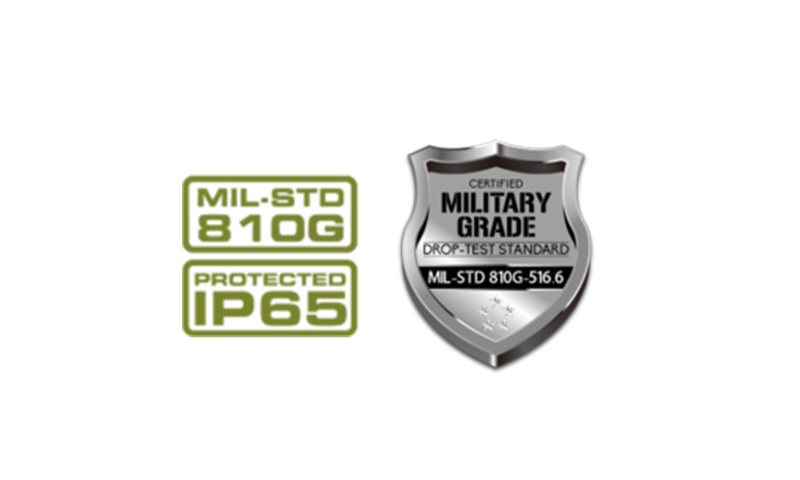 FULLY RUGGED CONSTRUCTION
Planned and designed for every use situation, our tablet will exceed expectations for a durable office-and-field tablet. It is fully MIL-STD-810G Standard compliant, able to sustain drops of up to 4 ft, heavy shocks and vibration, impacts, static discharge, and more.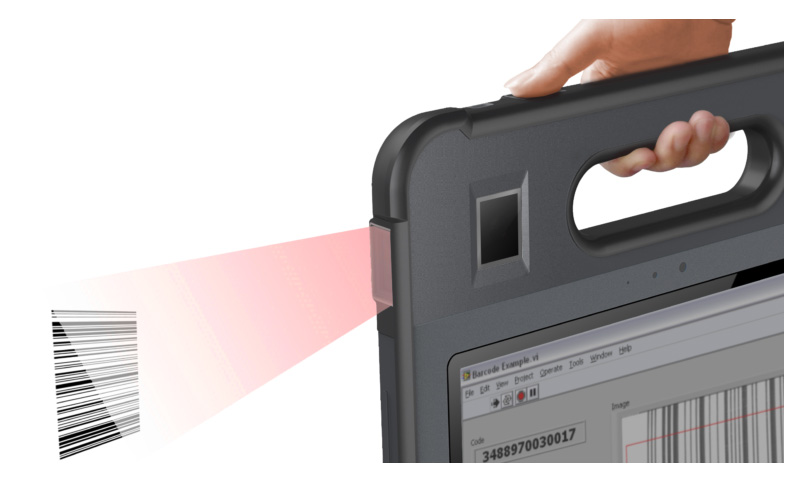 INTEGRATED BARCODE SCANNER, RFID AND TRACKING TOOLS
Coworker devices are on the move and always stay connected. Wifi hotspot translation management system allows you to manage with best accuracy when your device switches from a hotspot to another. It is specifically well-suited for warehouses and large production sites covering very large areas (aircraft industry, nuclear sites, etc.)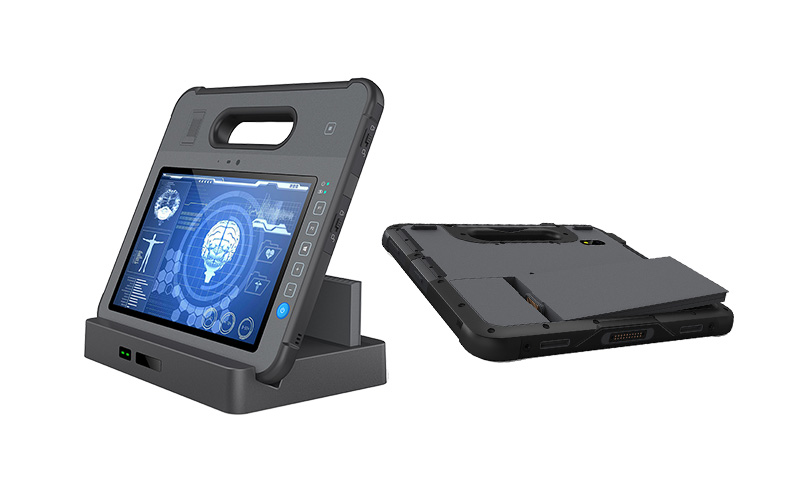 DROP-IN DOCKING AND EXTREME PORTABILITY
When you're not on the move, simply drop the tablet into the dock to use as a panel PC and keep the battery always charged up. Then grab the tablet up by the handle to go wherever you need. Running short on battery power? Simply remove the hot-swappable main battery and carry on, without ever missing anything.